I needed a way to protect my painted minis for Memoir ' 44 so I created this replacement insert.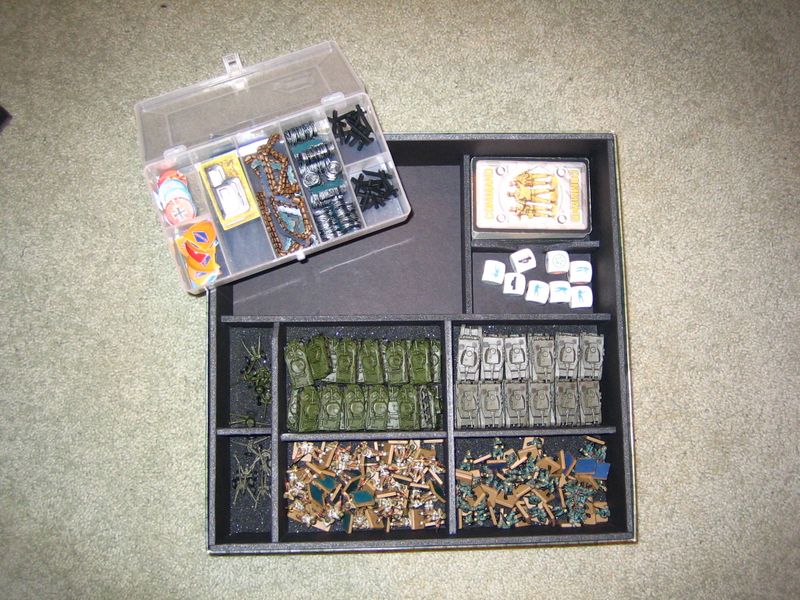 I used 5mm black foam core and this is the open box with cards, dice, and minis separated by compartment. The badges, medals, bunker/bridge tokens, wire, beach obstacles, and sandbags are in a Plano box for ease of storage and setup.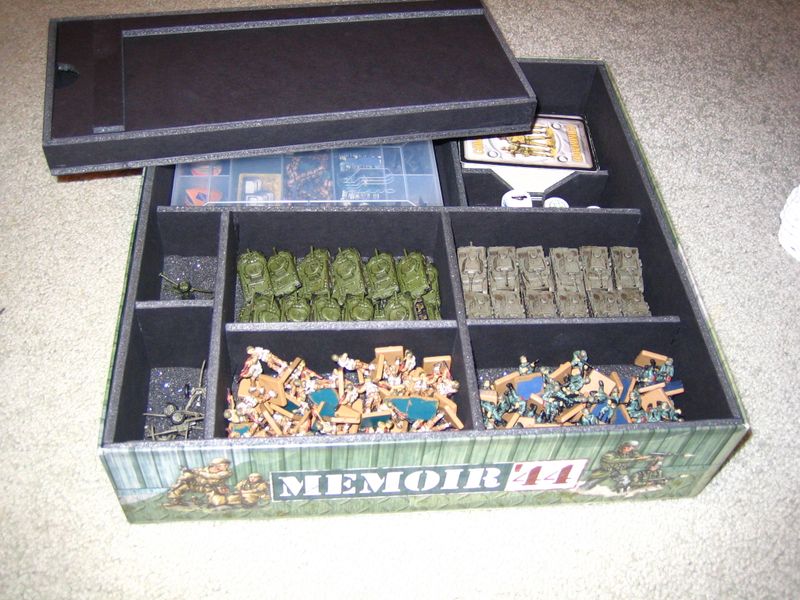 The small thin storage box for the terrain tiles fits over top of the Plano case and dice & cards section.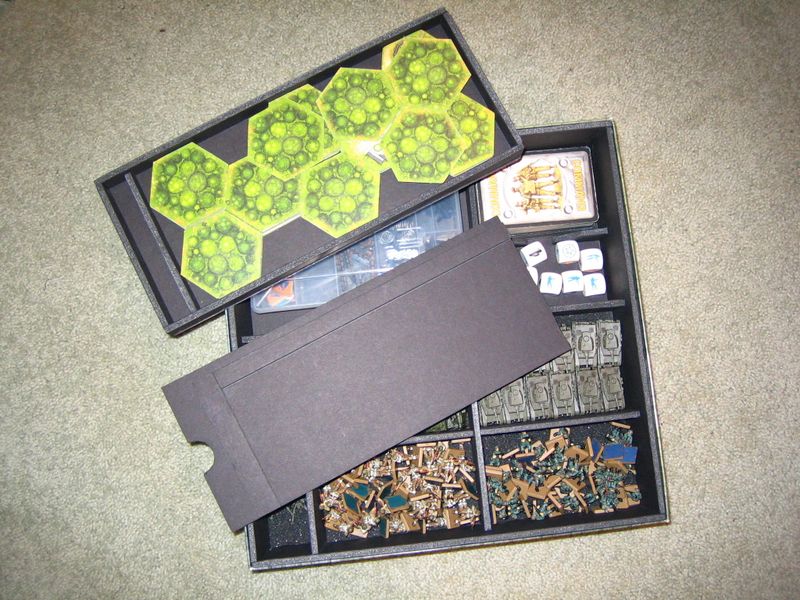 Here you can see the open box with the 44 terrain tiles sitting in layers.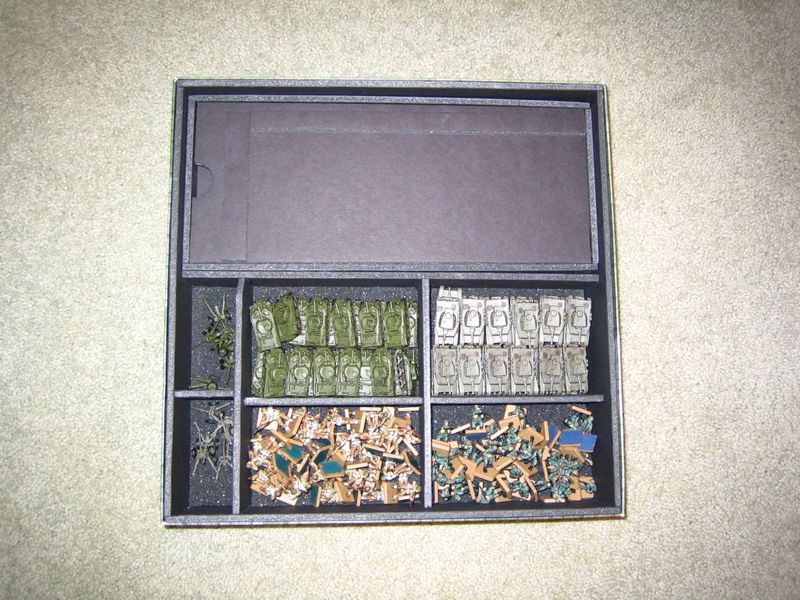 And here the terrain tile box inserted in the larger box, minis still exposed.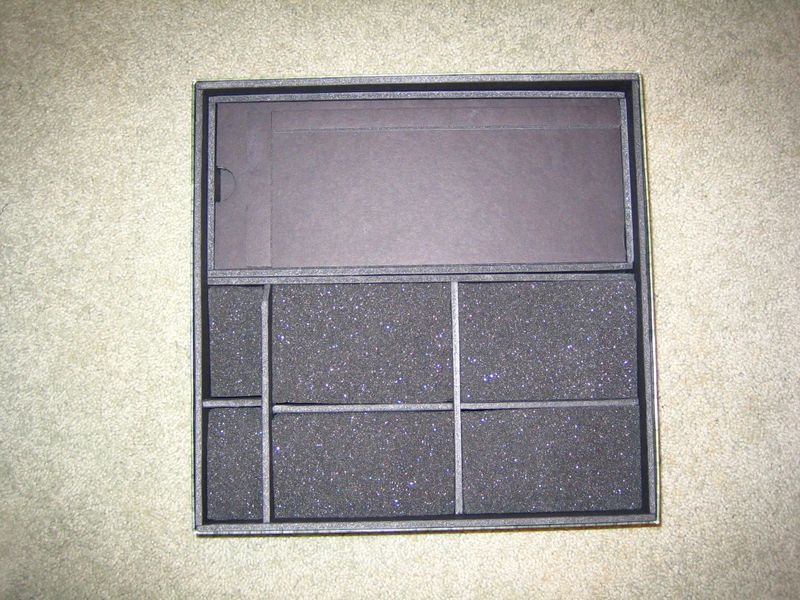 Now the minis are covered with a piece of 1/4 foam. I also have a piece in the bottom of each minis compartment to protect them in transit.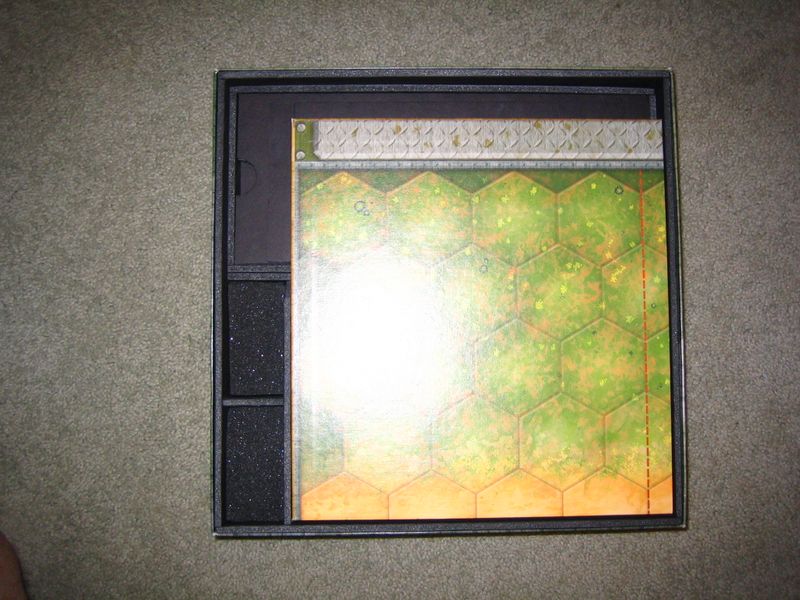 The lid of the terrain box has a lip to hold the game board in place as well as the raised side of the artillery compartment so it does not move when the box is closed. (sorry for the bad flash!!)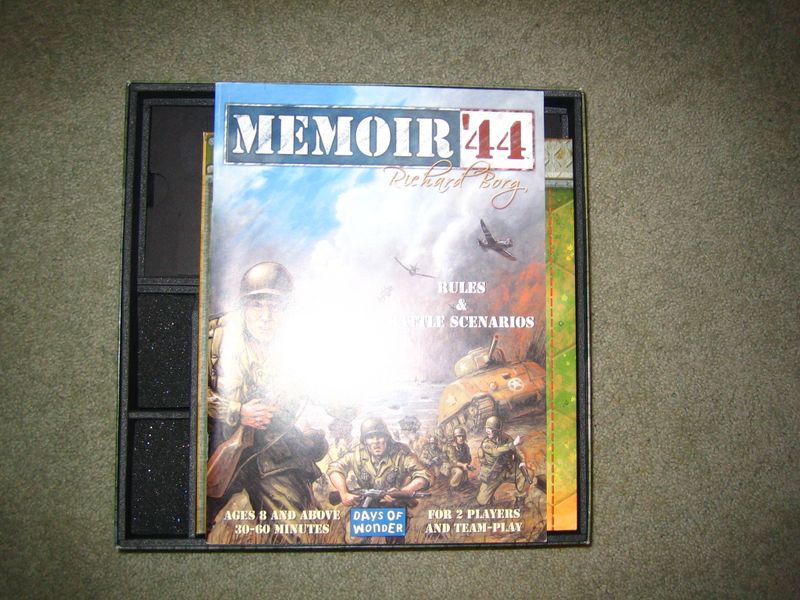 The game manual fits on the top of all the contents and then of course the lid which I did not photograph.
Hope you enjoy.